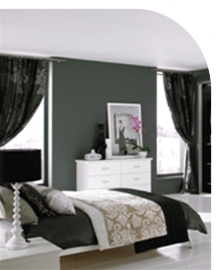 Fitted Bedrooms Durham
Durham Fitted Bedroom Furniture
Durham Fitted Bedrooms can arrange to design and fully fit your Bedroom
Freestanding bedroom furniture allows you to arrange your bedroom, placing the furniture in any part of the room. Research has shown that once a bedroom is laid out, the furniture is never moved.
Fitted Bedroom Benifits
The benefits of choosing a fitted bedroom are very large. With a fitted bedroom you make the most of the space available, fitting furniture into all of the dead spaces in your room, fitting extra draws inside cabinets and wardrobes.
Selecting a Fitted Bedroom
Selecting a Fitted bedroom gives you the choice of colour, the finish and the style of the furniture. You also get a bedroom fitted to your exact requirements. Every Fitted bedroom has to be individually designed, giving you a unique bedroom.
Bedroom Quote
We provide the best value fitted wardrobes in Durham and the UK. We offer a no obligation quote for fitted bedrooms or walk-in sliding wardrobes please contact us for more details